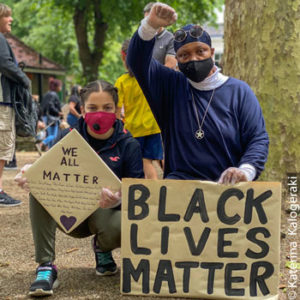 Black Lives Matter, an evening of different voices from the local black community talking about the contribution they are making to our neighbourhood and the ways we can support them.
Each guest will talk for 7 minutes about their connection to Black Lives Matters and end with some suggestions about how we as local residents can contribute to the BLM movement. During discussion, perhaps we'll come up with some more ways ourselves.
Please register here and you will receive a confirmation email.