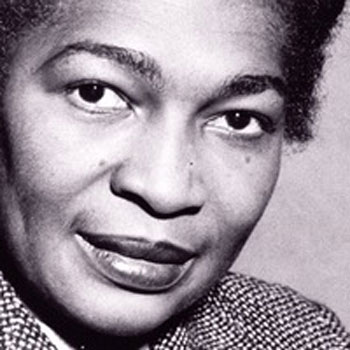 New series of talks making virtual visits to some of the inspirational people buried in Highgate Cemetery. The first event will be discussion on the life and legacy of Claudia Jones (1915 – 1964), the pioneering and inspirational Afro-Caribbean radical intellectual, dedicated communist, and feminist who is buried in Highgate Cemetery close to Karl Marx.
We will be joined by Carole Boyce Davies, Professor of Africana Studies and English at Cornell University and Claudia Jones scholar, author of Left of Karl Marx: The Political Life of Black Communist Claudia Jones (2008) and editor of a reader of Jones' writing Claudia Jones: Beyond Containment (2010) and artist Rhea Storr, who in her recent film works has investigated carnival as a space of both celebration and protest, exploring their social structures, costume and language.
This talk goes live on Thursday 25th.
https://lux.org.uk/event/lux-highgate-cemetery-talks-claudia-jones
https://lux.org.uk/event/lux-highgate-cemetery-talks-claudia-jones