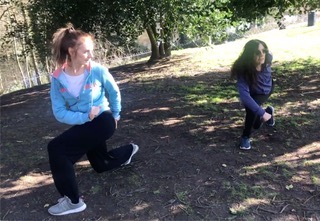 Enjoy our Highgate Virtual Festival Dance, choreographed by Emily Howes with a group of non professionals in the beautiful outdoors. Happily forced out of those stuffy halls by Covid, Emily offers fun stretch/keepfit sessions for all abilities outside, breathing in fresh air.
Gaining exposure to natural daylight and essential vitamin D is good for our bones, helps prevent infections, develops and maintains muscle strength and reduce our perception of pain. It also helps increase our levels of serotonin – the brain's 'happy' chemical – allowing us to feel better, sleep more deeply and digest our meals more easily.
Join in, indulge, engage in the pleasure of our beautiful outdoors!
Contact: emilyrhowes@icloud.com