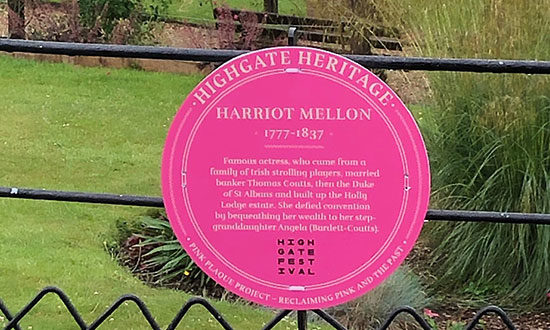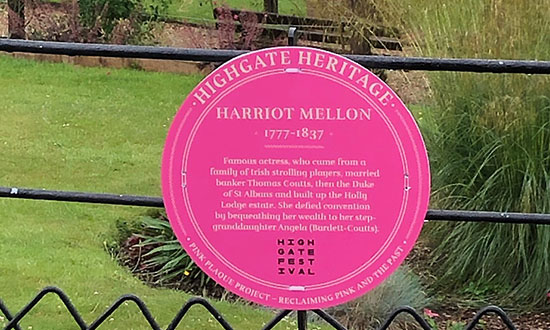 Date: Every day
Description: Look out for the Pink Plaques around Highgate! We are once again celebrating the lives of amazing women who lived locally and we have developed the Pink Plaque project that will be linked with a wider project for Highgate Heritage Plaques and trails in the future. A map can be collected from Festival hubs for a self-guided tour and there is an 'official' Pink Plaque tour on Sunday 23 June at 1pm. Meet in Pond Square. Free. View the Pink Plaques map.
Time: Sunday 23 June 2019, 1–2PM
Venue: Pond Square
Price: Free
With special thanks to Westside London for supporting the Pink Plaque Project.