PINK PLAQUES PROJECT
RECLAIMING PINK AND RECLAIMING THE PAST
Discover the lives of some of Highgate's most remarkable women– movers and shakers from our area's past and present. By marking their existence with a plaque, we hope to draw attention to the famous, notorious and hidden women of our community.
Why pink plaques? Originally associated with little boys (girls wore blue), pink has become the colour for girls and all things 'girly'. We are deliberately subverting the negative stereotypes around the colour pink, revealing social assumptions of what is 'important' or valued in society. It is no coincidence that blue plaques are blue; traditionally the colour suggests trust and authority as well as masculinity. A mere 14% of all blue plaques are for women.
Highgate's pink plaques provoke us into thinking about the women who have contributed to Highgate life and the world beyond. Colour really does matter.
City of Women London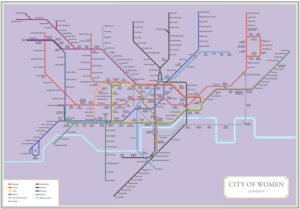 What would your commute look like if it celebrated remarkable women and non-binary people who have shaped our city?
City of Women replaces familiar stations with household names and unsung heroes from arts, sports, activism, science, media, law, medicine and beyond.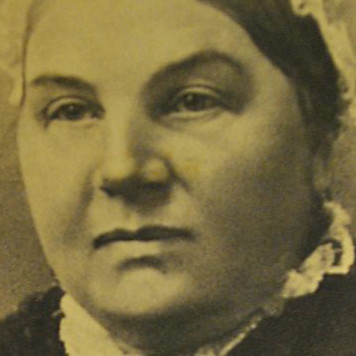 Lady Mary Feilding
Lady Mary Feilding was a Victorian philanthropist who founded a charitable body called The Working Ladies' Guild in 1877.    The guild's purpose was to provide work and other assistance for 'gentlewomen' who had fallen on hard times and were unable to support themselves. It continued to operate in this form until the 1930s and lives on today as a residential home for the elderly in Highgate in North London.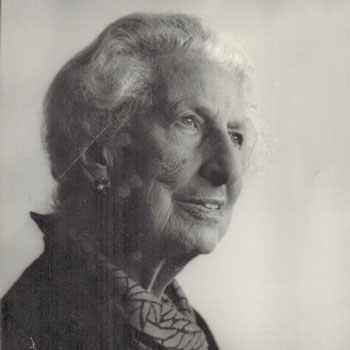 Dame Geraldine Aves
1898–1986
Pioneering senior civil servant and community care organiser, instrumental in establishing our modern social services system. In active retirement, she nurtured the Harington Scheme, chaired the Highgate Cemetery Trust and was Vice President of the HLSI, setting up its archives.
Nicky Gavron
1941–
A leading Labour politician who started her career as councillor for the Archway ward. She campaigned against widening of Archway Road and helped save Jacksons Lane. Deputy Mayor until 2003, she was a key figure in establishing the London Climate Change Agency.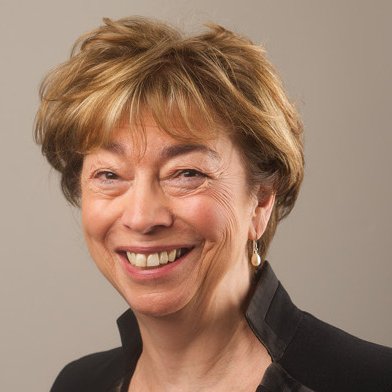 Sasha Young
1931–1993
BBC radio producer, artist and writer, she played a key role in saving Lauderdale House as an arts and education charity.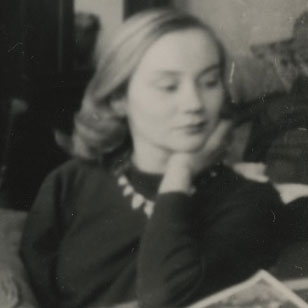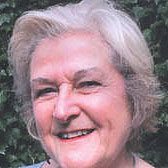 Anita Probert
Welsh-born actress and musician, Anita has taught piano and singing at St Michaels School and locally for more than 30 years. As well as inspiring hundreds of children, Anita has long been entertaining local residents with her pub-based "Sing Along with Anita" sessions.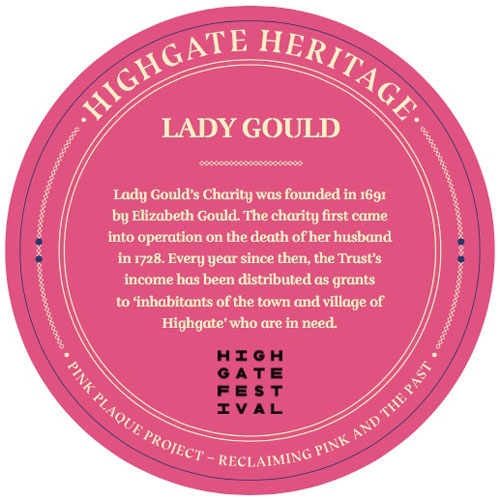 Lady Elizabeth Gould
17th-century philanthropist who ensured that part of her estate in Highgate, inherited from her mother Anne, be distributed 'among such poor Inhabitants of Highgate (not receiving alms) as should be fit objects of charity'. The Lady Gould Trust continues this vital charitable work to this day.
Phyllis Willmott
1922–2013
Medical social worker, sociologist and lecturer, she became a senior fellow for the Institute of Community Studies. Her diary, kept from 1938 until her death, is an invaluable source to many social historians.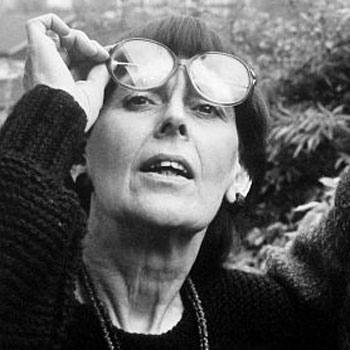 Claudia Jones
1915–1964
Born in Trinidad, she was given asylum in the UK in 1955 and became a leading anti-racist activist. A communist, she launched the Notting Hill Carnival in 1959 to celebrate the culture of the local community. Buried in Highgate Cemetery next to Karl Marx.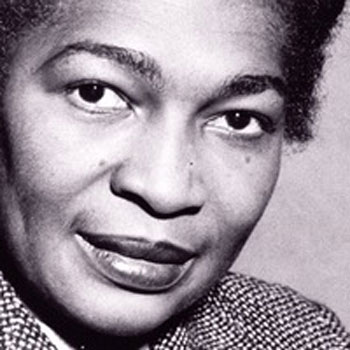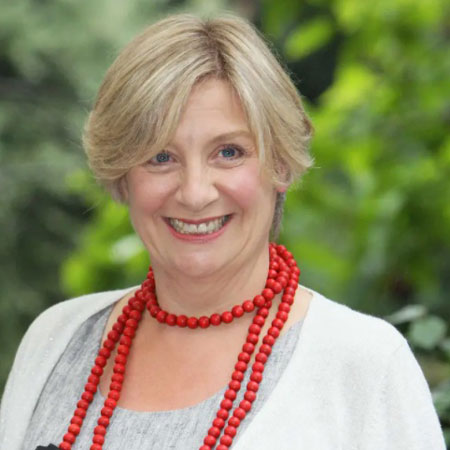 Victoria Wood
1953–2016
Much-loved comedian whose work was grounded in everyday life and included references to activities, attitudes and things that exempified Britain. Noted for her skills in observing culture and satirising aspects of social class. Victoria Wood playwright prize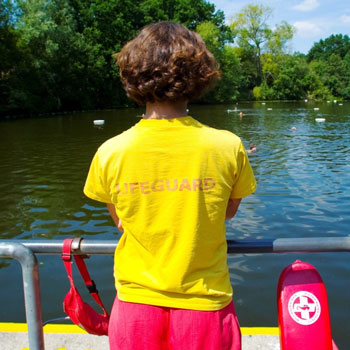 Kenwood Ladies Pond Lifeguards & Swimmers
1925–
Opened in 1925, the Kenwood Ladies Pond has been a sanctuary, community and connection to nature for thousands of women. Made possible by the passion and professionalism of the wonderful lifeguards.
Margaret Rumer Godden OBE
1907–1998
An author of more than 60 works of fiction and non-fiction for adults and children under the name of Rumer Godden. During her life she lived in Bangladesh, India and America where she ran a dance school for 20 years.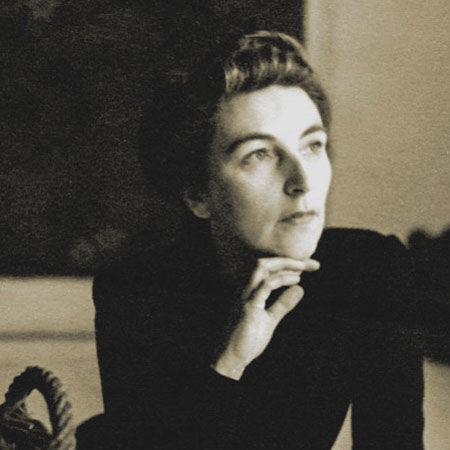 Gladys Constance Cooper DBE
1888–1971
After appearing in Edwardian musical comedy and pantomime, she starred in dramatic roles and silent films before WW1. In the 1930s, she appeared in the West End and on Broadway, moving to Hollywood in 1940. She lived at The Grove as Lady Pearson.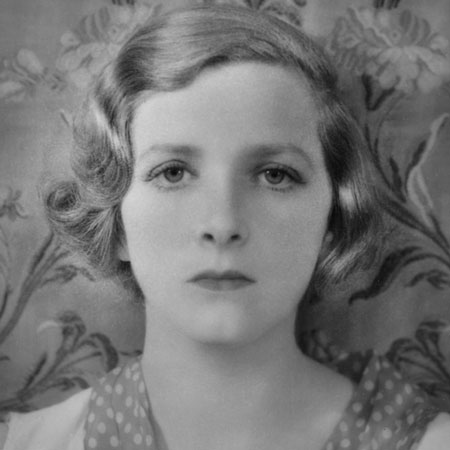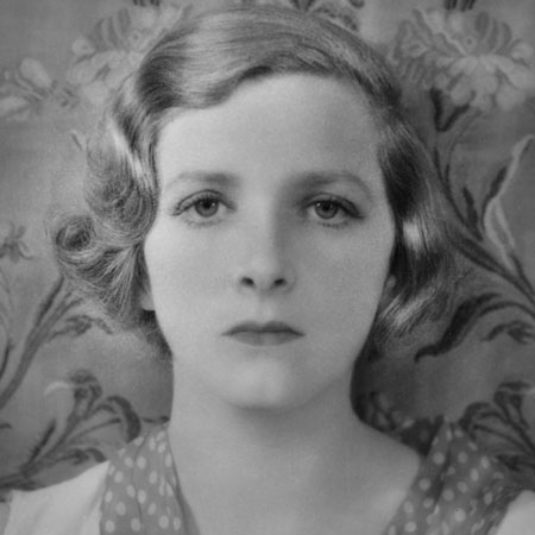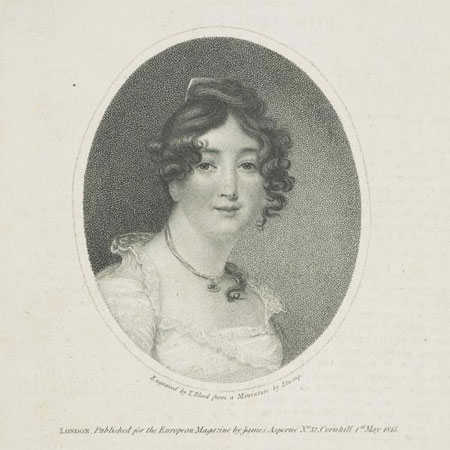 Harriot Mellon
1777–1837
A famous actress and beauty, she leased Holly Lodge in 1809 before marrying the wealthy banker Thomas Coutts in 1815. She inherited his fortune on his death in 1822, bought Holly Lodge, then married the Duke of St Albans in 1827.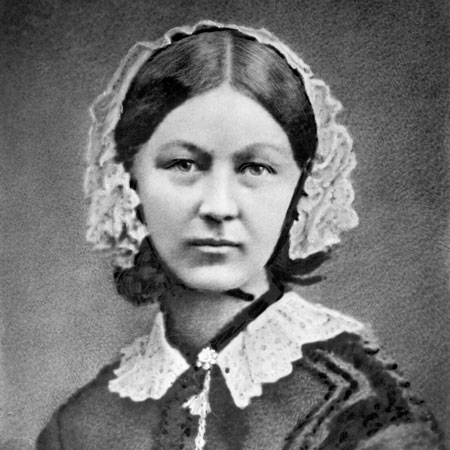 Florence Nightingale
1820–1910
Founder of modern nursing, archives show that she spent time with the Howitts at 37 Highgate West Hill after recovering from the Crimean War. She noted that the Highgate Infirmary, which she helped design, was "by far the best of any workhouse infirmary we have."
Stella Dorothea Gibbons
1902–1989
Author and poet, her first novel Cold Comfort Farm won the Prix Etranger category of the Prix Femina in 1933. From the mid 1930s until her death in 1989, she lived on Oakshott Avenue on the Holly Lodge Estate. A fellow of the RSL, she also wrote for Punch.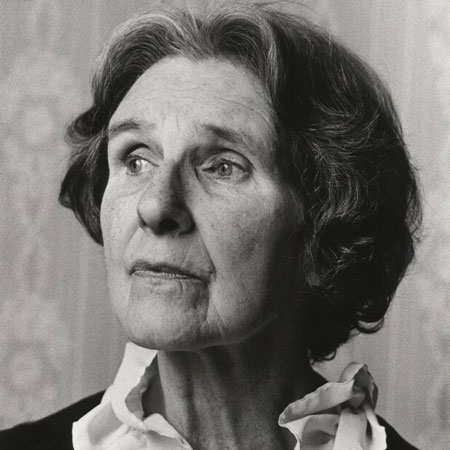 Baroness Angela Burdett-Coutts
1814–1906
1st Baroness Burdett-Coutts of Highgate and Brookfield became one of the wealthiest women in England. A pioneering and prolific philanthropist, she helped set up what became the NSPCC and the RSPCA. Aged 67, she forfeited over half of her fortune to marry her American-born secretary, aged 29.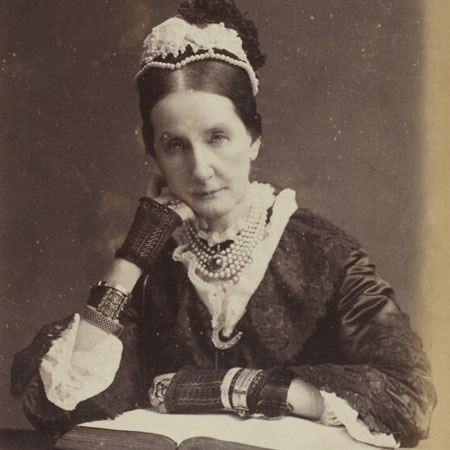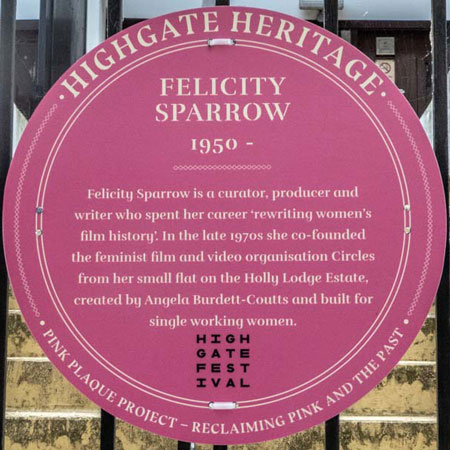 Felicity Sparrow
1950–
After a row about female representation in an Arts Council exhibition on experimental film, an all-female group co-founded the feminist film and video network Circles to promote and distribute work by contemporary female artists and those from the past.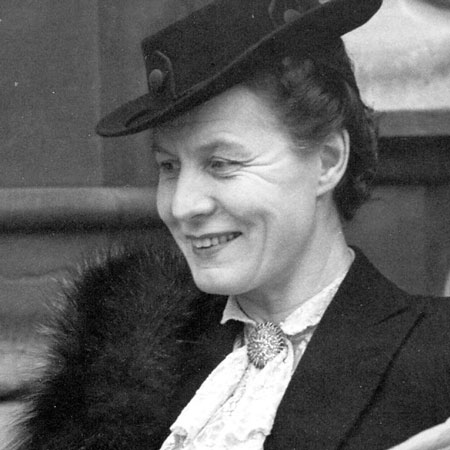 Edith Summerskill CH PC
1901–1980
During her first speech in Parliament, the new Labour MP for Warrington said: "There is a saying that women are no good at figures; but I am reminded that throughout this country in thousands of homes, the Chancellor of the Exchequer is a woman."
Isla Merry
1909–1975
A founding member and first woman chair of the Highgate Society. She donated the Merry Mug for the fiercely-contested annual quiz between the Highgate Society and the HLSI.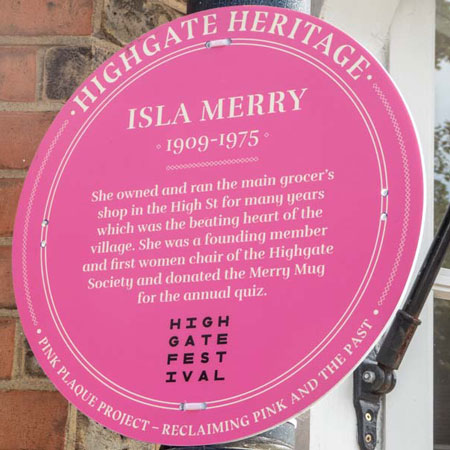 Elisabeth Siddal
1829–1862
Artist, poet and muse, her relationship wiht Dante Gabriel Rossetti has been the subject of several television dramas, notably Dante's Inferno (1967) by Ken Russell. In 1869, Rossetti exhumed her body to retrieve his poems he had buried with her.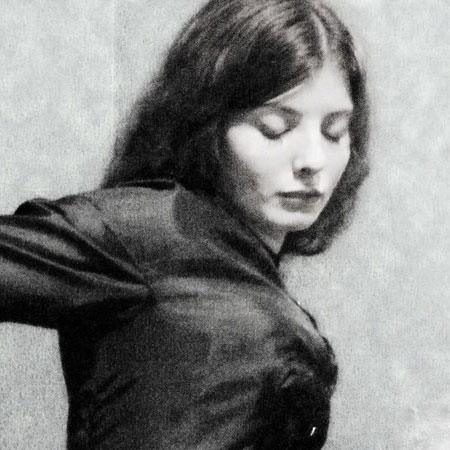 Barbara Castle
1910–2002
Baroness Castle of Blackburn, PC was a leading Labour politician. As Transport Minister she oversaw the introduction of speed limits, breathalysers and seat belts. As Employment Secretary she introduced the Equal Pay Act in 1970.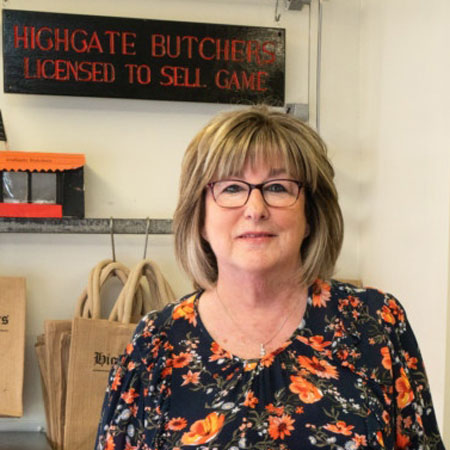 Phyllis Harper
1948–
Running our High Street butcher shop, originally with her husband and now with her son Lee, Phyllis is a local celebrity. Asked by the Ham & High what her epitaph would say, she replied "She told it as it was."
Catherine da Costa
1678–1756
English Jewish miniature painter, she went to the operas and oratorios of contemporary George Frederick Handel and read the Enlightenment philosophers Locke and Hume. Her Self Portrait (1720) shows the well-dressed artist busy working at her easel.
Matilda & Emily Sharpe
1842–1928
Author, teacher and painter, Matilda and sister Emily established Channing House School on Highgate Hill. She published an anthology of poetry, Old Favourites from the Elder Poets, in which she included nine women poets.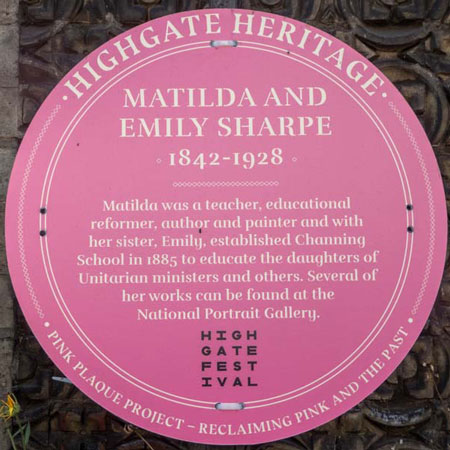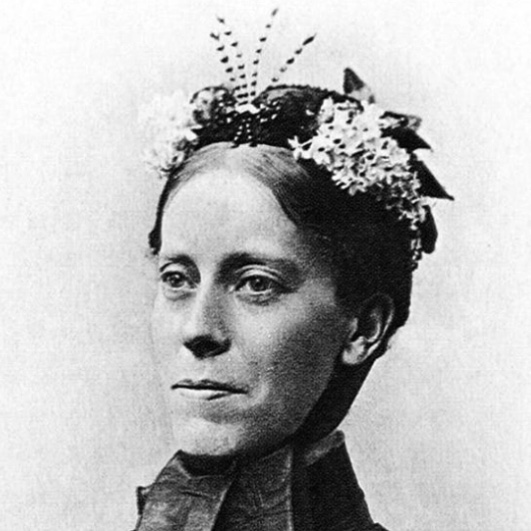 Mary Kingsley
1862–1900
Explorer and ethnographer with little formal schooling, but access to her father's library, she read widely about science and exploration. After her parents died in 1892, she was free to travel solo in Africa, living with local people, collecting many specimens (now at the Natural History Museum).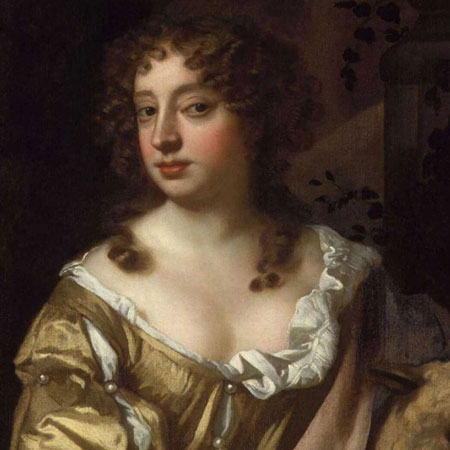 Nell Gwynn
1650–1687
Prostitute, orange seller and celebrity actress was also a long-time mistress of King Charles II. She dangled one of their children out of a window of Lauderdale House and threatened to drop him unless he was granted a peerage.
Christina Rossetti
1830–1894
Joan Schwitzer noted: "She spent several weeks of each year in the 1860s staying in Park House (refuge for fallen women) dress in the nun-like black habit of a sister with hanging sleeves, a muslin cap with lace edging and a veil."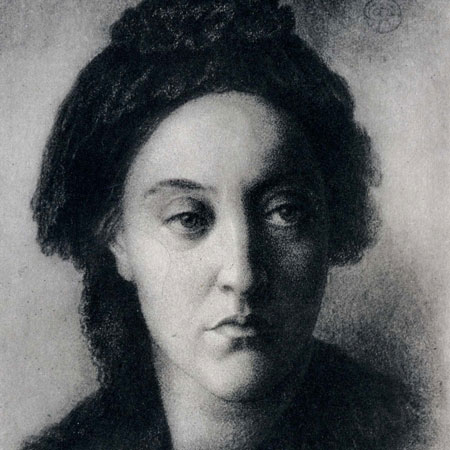 Joan Schwitzer
1925–2009
Prolific local historian, she led the campaign to refurbish the Old Schoolhouse in Tottenham Lane into the centre for the Hornsey Historical Society containing amazing archives of our local history. She wrote numerous books about he heritage of our area.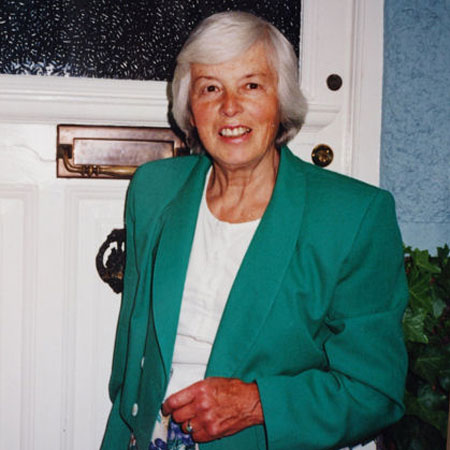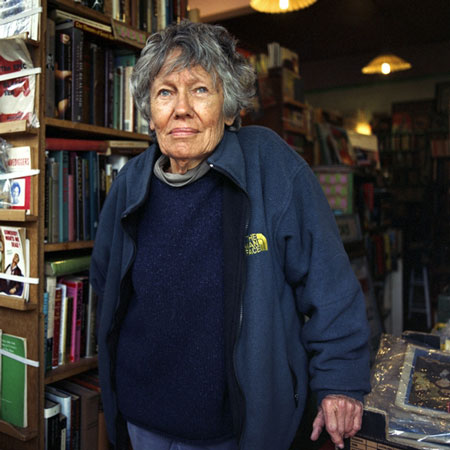 Celia Mitchell
1933–
Celia (Hewitt) Mitchell, actor and activist married poet Adrian Mitchell. His most famous love poem, Celia, Celia, is much quoted: "When I think all hope has gone / When I walk along High Holborn / I think of you with nothing on."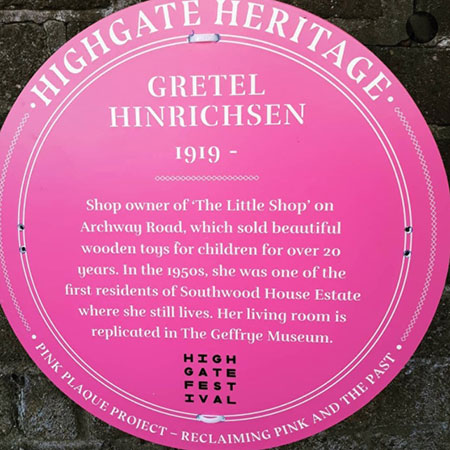 Gretel Hinrichsen
1919–
Gretel and her husband Klaus, a friend of Kurt Schwitters with whom he was interned in the war, bought their house off-plan in 1958 after crawling through a hole in the wall of the site of Southwood House which had burned down in 1953.
Dido Elisabeth Belle
1761–1804
Born the daughter of Maria Belle, an enslaved African woman in the British West Indies and Sir John Lindsay, a naval officer stationed there. Her life from slavery to heiress was fictionalised in the film Belle (2013).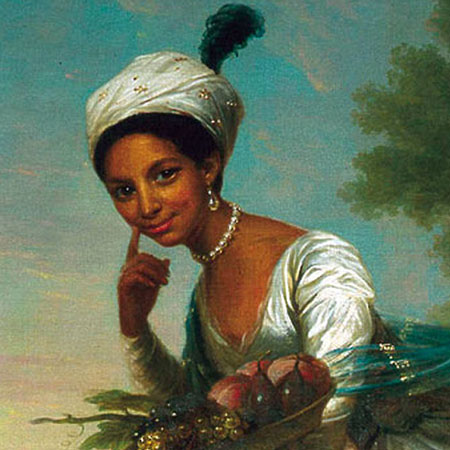 Diana Athill
1917–2019
Editor and then author in her own right. After winning a competition she said: "Bury me, dear friends, with a copy of the Observer folded under my head, for it was the Observer's prize that woke me up to the fact that I could write and had become happy."