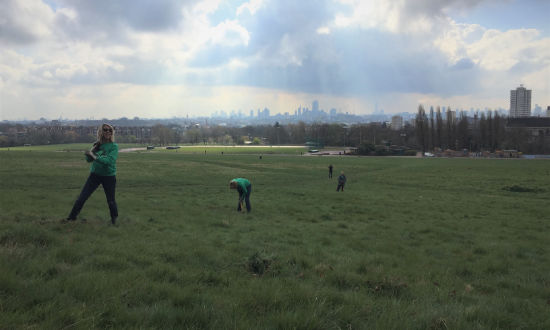 We hear from local gardening and greening experts in these pre-recorded sessions. Today, it's the organisation Heath Hands.
This year marks the 150th anniversary of the 1871 Hampstead Heath Act, which helped save Hampstead Heath for Londoners. To mark this #Heath150 event, Heath Hands collected video testimonials about what people loved about the Heath and being in nature.
Heath Hands helps conserve 350 hectares of amazing unique green spaces including Hampstead Heath in North London. It works across Hampstead Heath, Highgate Wood, Keats House and the Kenwood Estate delivering a wide range of volunteering, community, education and outdoor nature related programmes.
Founded in 1999, Heath Hands partners with the City of London Corporation and English Heritage to support everyone with positive and inclusive community programmes on our green spaces.
Heath Hands collaborates with people and groups of all backgrounds and abilities wanting to get involved in volunteering and recreation across our green spaces. It delivers a range of free activities and events on Hampstead Heath, Highgate Wood and the Kenwood Estate.
Its vision is that Hampstead Heath provides a sanctuary for wildlife and people, and that it is protected for the enjoyment of all. Heath Hands believes everyone has a role to play in protecting our green spaces through conservation, environmental education and community involvement.