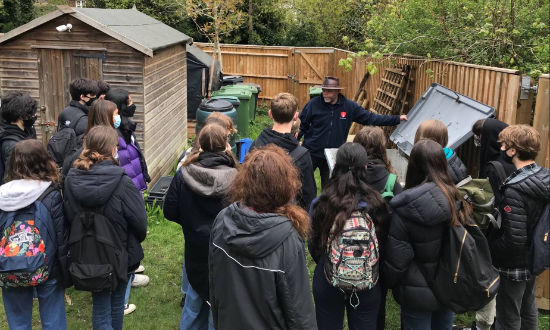 We hear from local gardening and greening experts in these pre-recorded sessions. Today, it's Highgate School's Head Gardener, Frederick Duke.
Frederick has planted 500 tree plugs with children from Reception up to and including Year 4.
He has recently been working with Year 9s to identify trees and helping them develop the text for identification boards.  These are then made from upcycled pallets with the help of the Design Technology and Engineering department to educate members of the school and wider community about biodiversity in the schools' grounds.  This forms part of a re-wilding project which has transformed some of the school's formal plantings into wildflower meadows.
Future plans involve the creation of habitats for insects and small mammals like hedgehogs who are frequent visitors to the school grounds. They will also build extra compost and leaf mould bays.