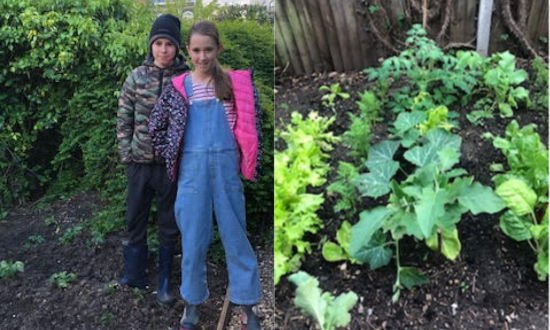 We hear from local gardening and greening experts in these pre-recorded sessions. Today, it's the turn of eleven-year old twins, Ruby and Freddie, who are interviewed by Kentish Town City Farm's Director Eira Gibson.
Ruby and Freddie, who attend Brookfield Primary School, cleared an unused communal area during the first COVID – 19 Lockdown in 2020. OK, this was along with some muscle from their Dad!
Our local junior farmers created a bountiful vegetable garden of nutritious crops shared with their neighbours. On any given day a neighbour would discover on their porches or steps a few carrots, another a handful of radishes, yet another several potatoes. Ruby and Freddie are currently tirelessly digging, weeding and watering their 2021 vegetable patch. Best get on their SHARE list!
UK's 1st City Farm, founded in 1972, is a charity based in the London Borough of Camden offering lifelong learning, outdoor therapy, education to children, adults with special needs and anyone needing respite from the strains of urban life.
The farm helps city people connect with animals, nature and the environment. The farm is situated on a four-acre site, alongside two railway lines in the inner London Borough of Camden. There are animal pasture areas, community gardens, a wildlife pond, and a riding arena.