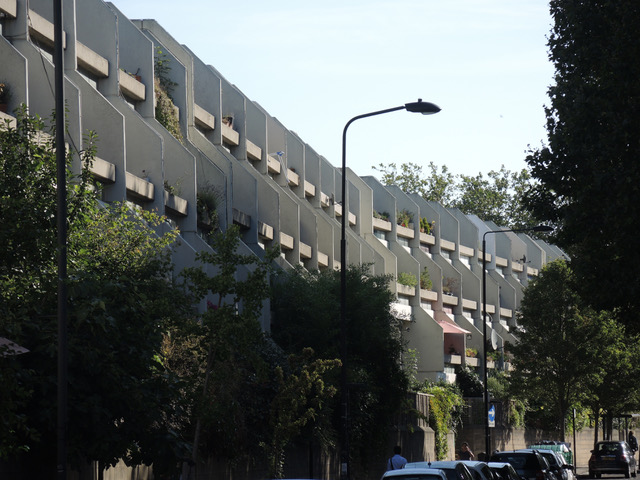 Offline
Fabian Watkinson
The House, 126 Dartmouth Park Hill, N19 5Hs
Highgate New Town was one of the most ambitious housing schemes built by Camden Council in the 1970s. Pioneering first borough architect, Sydney Cook, believed that nothing was too good for the residents so recruited exceptionally talented young architects to design it. 
Led by Fabian Watkinson, author of The Golden Age of Camden Housing, this hour-long walk will include the stepped concrete terraces of the Whittington Estate, Neave Brown's row of houses, and the final Neo-Vernacular phase, winner of a Civic Trust Award. 
Meeting point: The House, 126 Dartmouth Park Hill, N19 5HS
Cost: free 
Booking: NA – just turn up!
The Highgate New Town guided walk is also running on 25 June at 3-4 pm.