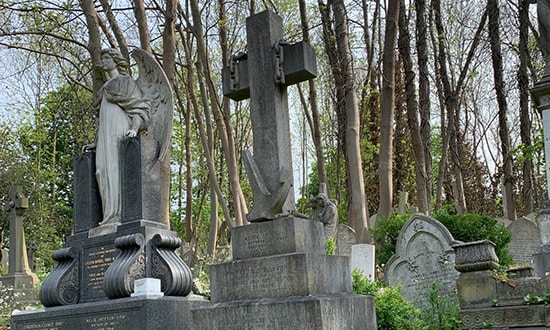 Friends of Highgate Cemetery
With its sinuous paths winding up a steep wooded hill and ivy-clad monuments, here is a secluded funerary landscape at its most evocative. The West Cemetery is home to the most impressive architectural features of Highgate Cemetery — the Chapel, Colonnade, Egyptian Avenue, Circle of Lebanon, Terrace Catacombs and the mausoleum of Julius Beer.
The wonderful volunteer guides bring the cemetery alive with fascinating stories of its history and occupants. The tour lasts around 70 minutes and is in English. No dogs, food or drink; personal photography only; pre-booking essential.