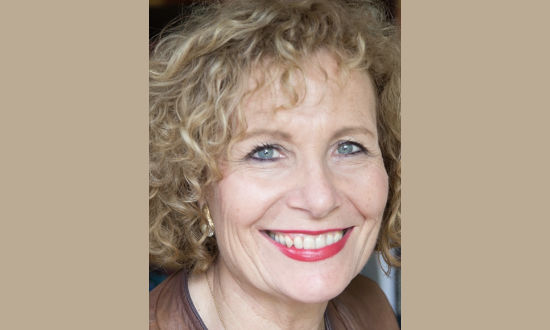 Rose of Sebastopol author Katharine McMahon in conversation with Paul Blezard.
Katharine McMahon's lifelong love of stories comes across passionately and vibrantly in all her books, from Footsteps, through The Alchemist's Daughter, to her mid-nineteenth century tale of love and war, The Rose of Sebastopol, set in the Crimea and rooted in Katharine's fascination with Florence Nightingale. Rose of Sebastopol was first published in 2007, chosen as a Richard and Judy Book Club choice in 2008, and newly updated in and republished in 2020 to coincide with Florence Nightingale's 200th birth anniversary.
There is no need to register for this event. The video will go live on 22 June at 1pm and remain freely available throughout the Festival.
You may also be interested in:
Katharine McMahon's latest book: The Hour of Separation
Estelle never really knew her mother, Fleur, but is haunted by her legacy. A legendary resistance heroine in the Great War, she had helped Allied soldiers escape from Belgium – and was not alone in paying a terrible price.
Reviews
"You are in for a real treat reading this. I couldn't put it down. It is definitely Katharine McMahon's best book yet."
"I recently read The Hour of Separation for the second time and was as swept along as the first. I don't know that I can ever recall feeling so utterly consumed by a novel."