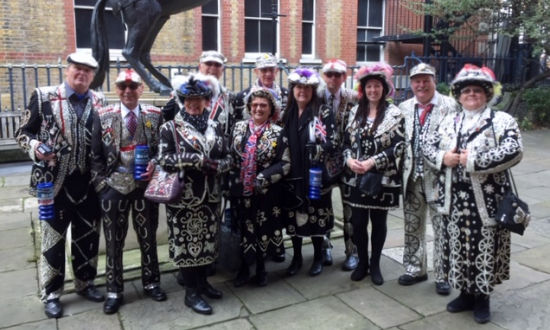 The Pearly Princesses, Queens, Princes and Kings' open the Highgate Festival 2021 travelling in electric bicycles all around Highgate. The five e-bicycles are provided by Pedal Me with the Flying Dutchman in the lead. The Pearlies will be accompanied by the music of our local schools.
No doubt this will be a shiny special spectacle and a tribute to a London tradition and a salute to sustainability.
The Pearlies' festival route commences in Pond Square and then goes via South Grove to Highgate High Street and past Lauderdale House before continuing down Highgate Hill, along Magdala Avenue, Dartmouth Park Hill, Chester Road, Croftdown Road and Highgate Road before finishing along Swains Lane.
Cheer on the Pearlies opening the Highgate Festival 2021!