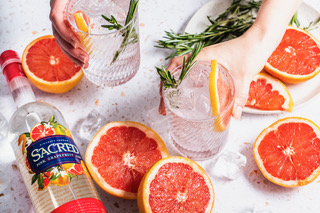 Offline
Sacred Distillery, 50 Highgate High Street, N6 5HX
Pop into the Sacred Distillery and enjoy a G&T while we tell you a little bit about ourselves and how we came to be pioneers of the drinks industry, the history of gin and show you our unique stills.
You will also sample three additional gins from the Sacred range plus an unusual botanical distillate – the likes of which you will probably have never tasted before. A fun, informal and – we hope – informative – event!
Price: £14.95 per half hour session.
Sessions: 12.00-12.30pm; 1.00-1.30pm.
No booking required; just drop in.