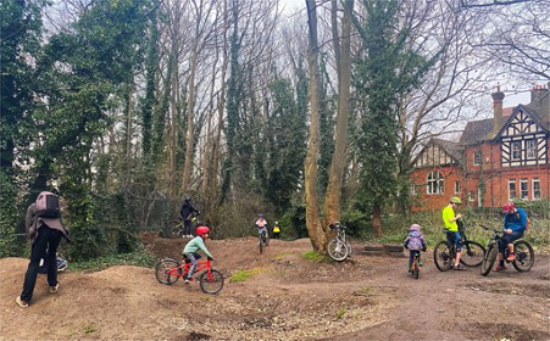 next to 1 Shepherd's Hill/Highgate Library, N6 5QJ
We are pleased to announce that the BMX track and Wildlife project is progressing and we would like to invite locals, children and bike enthusiasts to join us for a fun creative co-creation afternoon to help us with the development process.
The engagement will build upon previous findings with the aim to create active play accessible to all.
We will provide initial design proposals and activities with and without bikes as well as an online alternative for those not able to attend on the day.
Contact studio@room102.com for more info