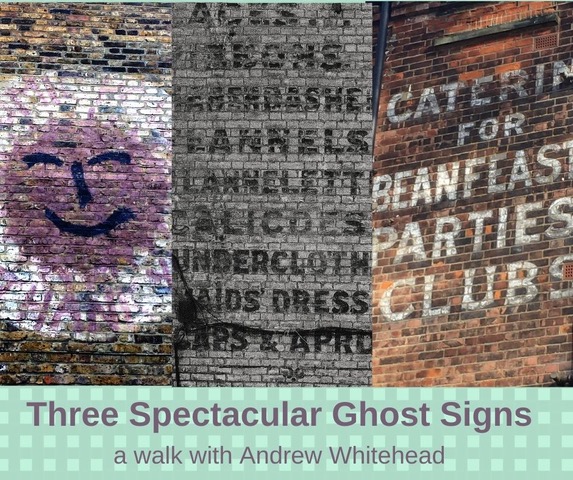 Offline
Crick's Corner Cafe, at the junction of Bickerton Rd and Dartmouth Park Hill
This gentle walk takes in three of the most spectacular ghost signs in our corner of North London. These hand painted signs are so wonderfully evocative of an earlier era. We'll hear from historian, Andrew Whitehead, about the stories behind these signs, including the origins of the anti-nuclear 'Smiling Sun', the old custom of annual Beanfeasts, and the sisters who sold calicoes, maids' caps and aprons.
From Dartmouth Park Hill, we will make our way to York Rise in the heart of Dartmouth Park, and our last stop will be at the junction of Highgate West Hill and Swains Lane. We'll take in other signs and places of interest on our way. The walk will take an hour or a little over.
Meeting point: Crick's Corner cafe on the junction of Bickerton Road and Dartmouth Park Hill. The walk will end at the entrance to the Heath on Highgate West Hill opposite Swains Lane.
Cost: free 
Booking: NA – just turn up!