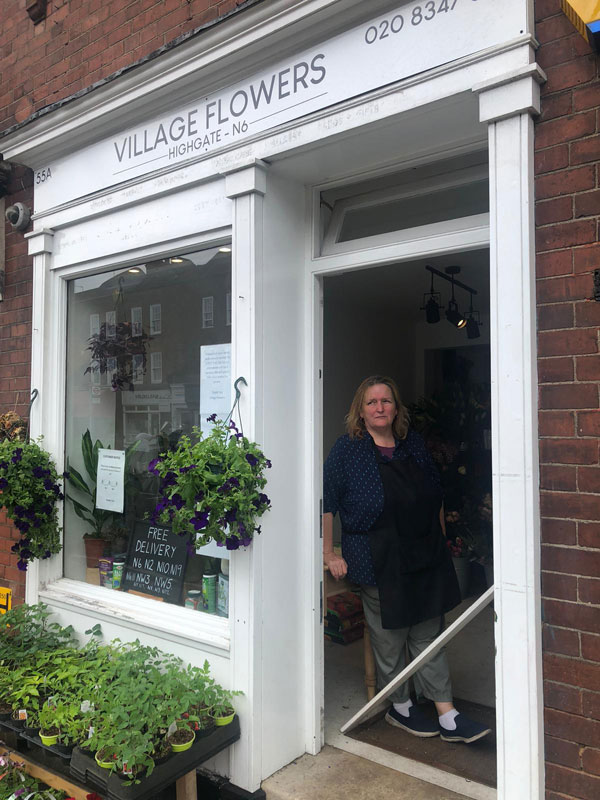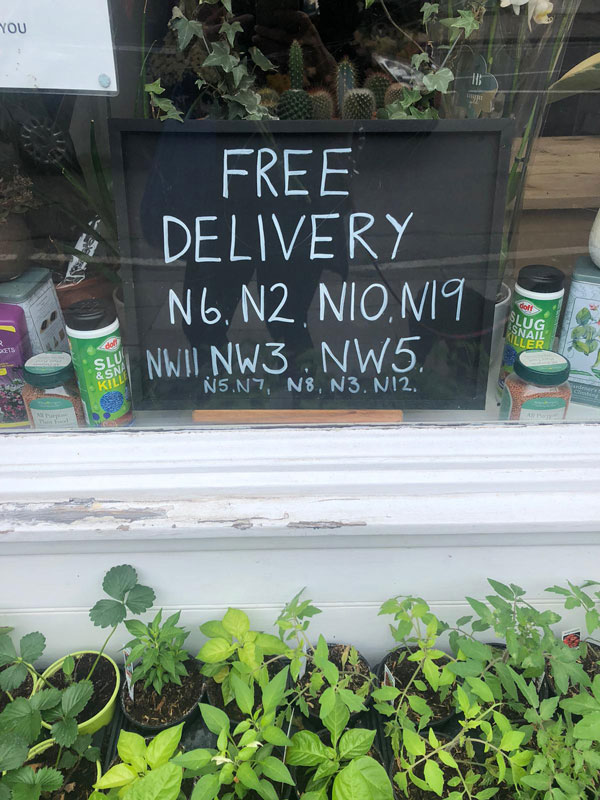 Janet from Village Flowers.
Janet has been a florist in the village for over 30 years in various locations – her new one being slap bang in the middle of the High Street and looking very smart too.
For the first few weeks of the pandemic she was closed as it was hard to get any supplies, but was still taking telephone orders. She then managed to open with a great selection of plants and shrubs and also has been making deliveries of heavy garden supplies, such as compost to self -isolators or anyone who needs them.
Janet loves dogs and always has a treat for our four- legged friends.