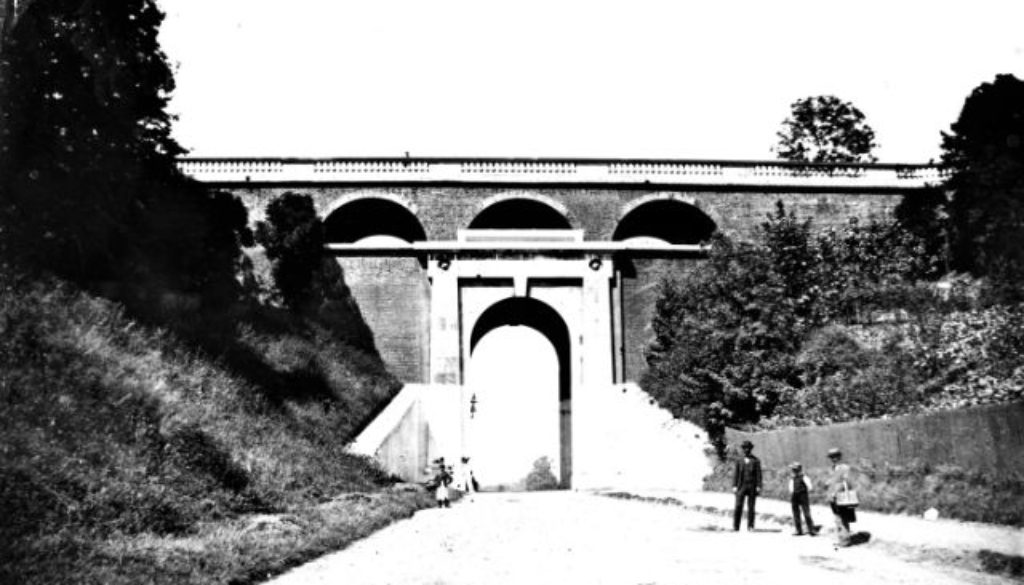 By the late 18th century the steep hills of Highgate – the main route to London – were becoming difficult to negotiate for the heavier wagons needed to move materials needed for the Industrial Revolution taking place. There was also an increase in the driven cattle passing through the village to feed the growing population of the capital.
A company was formed to engineer a new road with a much gentler gradient, from Holloway to the Great North Road, along what is now the Archway Road (but was then boggy farm land). Work was begun in 1810 and required tunnelling through the hillside that stood in the way.
On 13 April 1812, the almost-completed tunnel collapsed during the night. It was decided to cut through the hillside instead and build a bridge to rejoin the two ends of Hornsey Lane. The distinguished architect, John Nash, designed the original bridge. By the end of the century it was too narrow for the increased amount of traffic, and was replaced by the current bridge in 1900.
Incidentally, the Archway Road is the first by-pass in the world!
Photo credit: From the Archive of the Highgate Literary and Scientific Institution