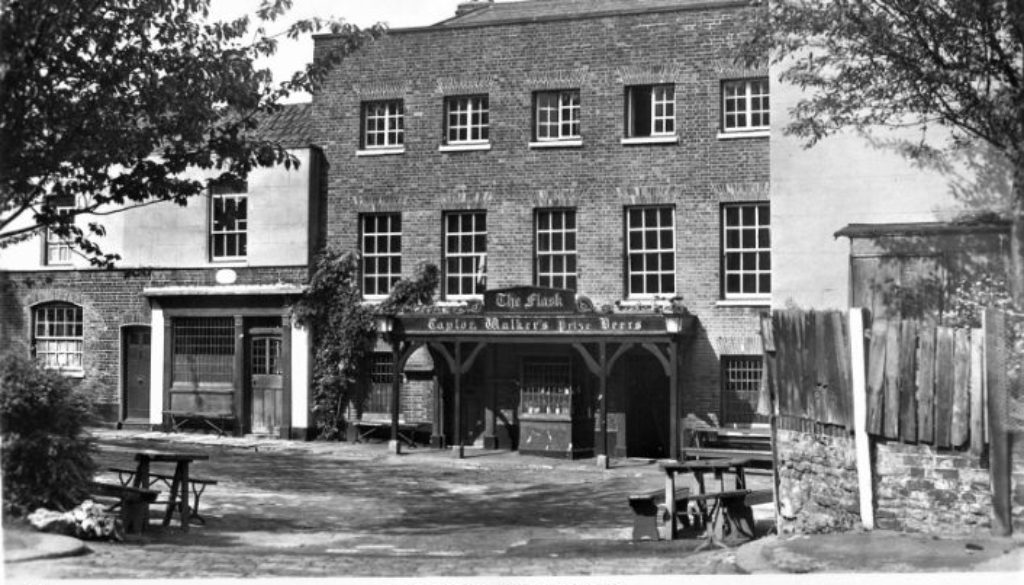 The Flask is first recorded as a pub of that name in 1716, and it is thought that Dick Turpin (1705-1739) , the famous highwayman, stabled his famous horse Black Bess there.
He is said to have ridden Black Bess the 200 miles from London to York, in one (very long!) night, to escape capture for a murder he may have committed. He was however captured in York, and executed by hanging.
The stable story may be true, because the nearby Finchley Common was a notorious haunt of highwaymen, keen to rob travellers on their way in and out of London.
Photo credit: From the Archive of the Highgate Literary and Scientific Institution