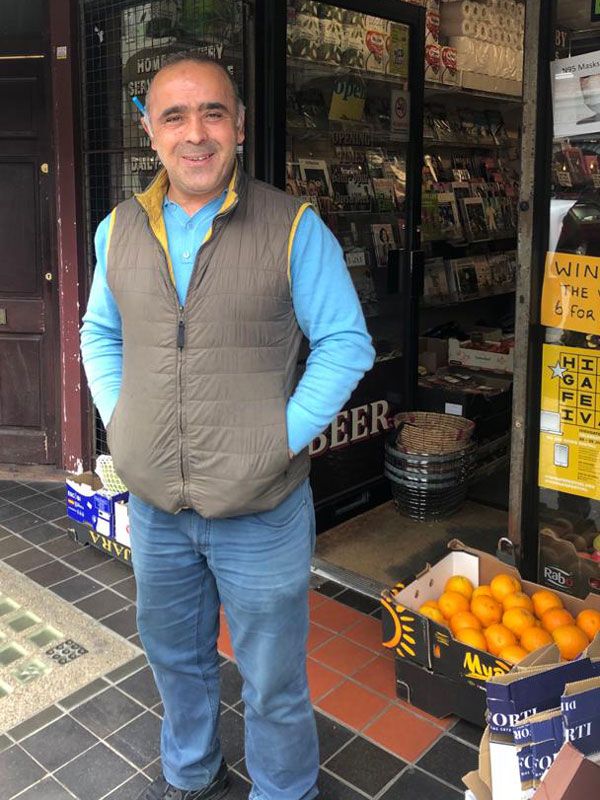 Seyho from Brooksby
Seyho and his wife Yuksel have owned Brooksby for 12 years, bringing up their three girls above the shop. They don't only sell newspapers and the most amazing selection of magazines. The rear of the shop is a great "mini-supermarket" and also sells more unusual ingredients.
You can get freshly baked Dunns of Crouch End bread and, during the pandemic, Brooksby branched out into selling fruit and veg, which has been a brilliant addition to their offering. If he doesn't have it, Seyho will get it for you and deliver it in record time! They have been invaluable to the community before and during the pandemic.
Fun fact
Lisa's mum, Barbara, ran the shop for the 15 years before Seyho bought it. Lisa grew up above the shop and has been working there again for the past three and a half years.