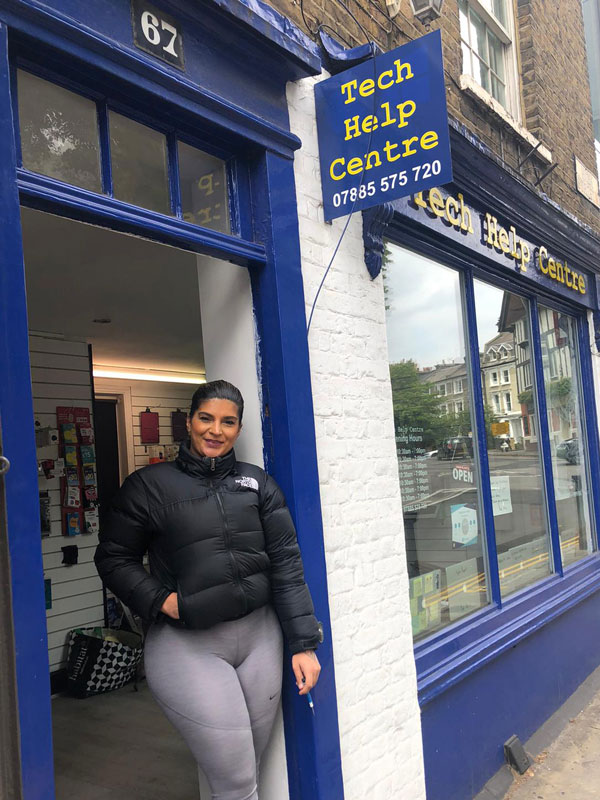 Our daughter broke her laptop at the start of lockdown. With brilliant support from Renaz, she was up and running quickly and didn't miss her university deadlines.

Adam Garfunkel
Renaz from Tech Help.
Renaz has been helping those in the village who need any sort of technical help for more than two years and stayed open during the pandemic. She was definitely an "essential service" with all of us relying on our computers and phones more than ever during lockdown.
She helped key workers at the Whittington with all their tech, giving them a fast and efficient service.
Before opening the shop Renaz worked as a PA and in various banks.