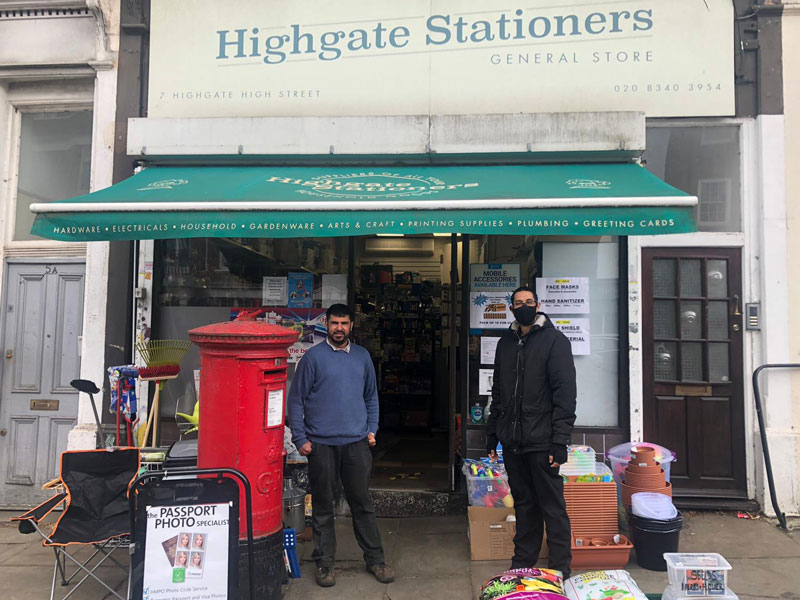 Taha and Ammar from Highgate Stationers.
Or, as they are known in the village, "the men who sell everything".
Their parents and uncle bought the shop as a post office in 1978. When the post office closed 10 years ago, they re-invented the shop as a hardware, electricals and general store.
Forget Amazon, there isn't anything you can't find in Highgate Stationers, from gardening supplies to printer ink.