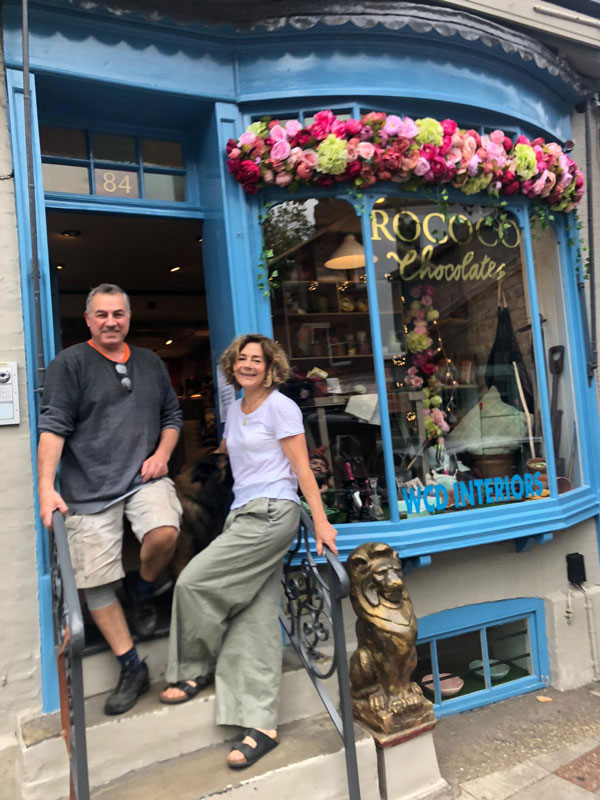 Walt, Avril and Luna of WCD Interiors.
Avril and Walt have been in the village for 24 years. Walt used to be a set designer and is now a furniture maker. Avril has always been in interiors and fashion retailing, as you can tell by the beautifully curated pieces in the shop.
During the pandemic they opened for phone orders, delivery and later for individual private shopping allowing us to purchase cards and presents so we could show friends and families we were thinking of them on birthdays and other celebrations when we couldn't see each other.
Their chocolates helped with our much needed "sugar highs"! They also donated their Easter eggs to the Whittington.
They will be opening fully with more than 90% of their stock being new designers and small companies with interesting stories to tell.
Avril's take away from lockdown is that community and being together is the most important thing. She feels the support in the village for the High Street has been overwhelming – let's try and build on it.