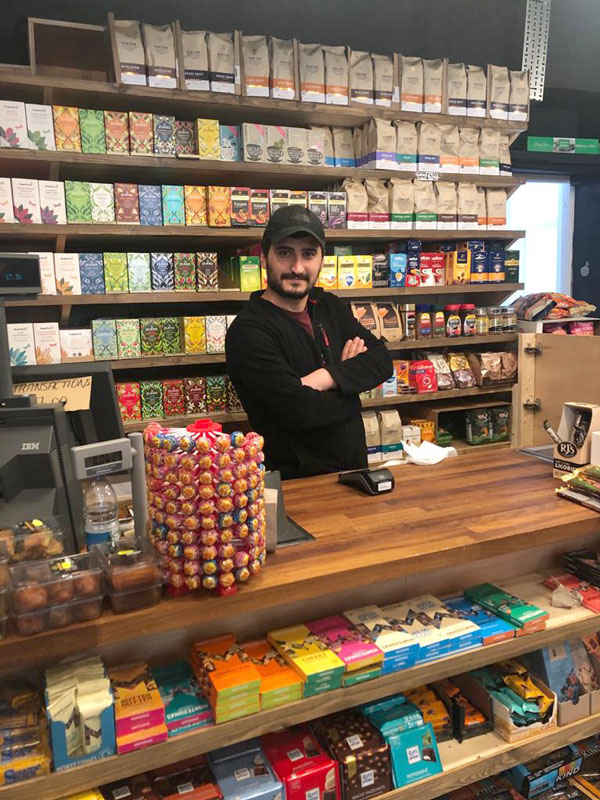 Ihlan of Fam Green Grocery.
They've only been open two weeks but Fam Green Grocery has become a firm favourite in the lovely new development at Swains Lane.
They sell a fabulous array of fresh fruit and vegetables (we counted at least five different types of chilli) as well as a brilliantly stocked grocery department.  The fresh juice bar is well worth a visit after a stroll on the nearby Heath.
This is Ihlan, who runs the store with his family. This is their second shop, the other being in Tufnell Park, where they have been for 10 years.
Welcome to Highgate!