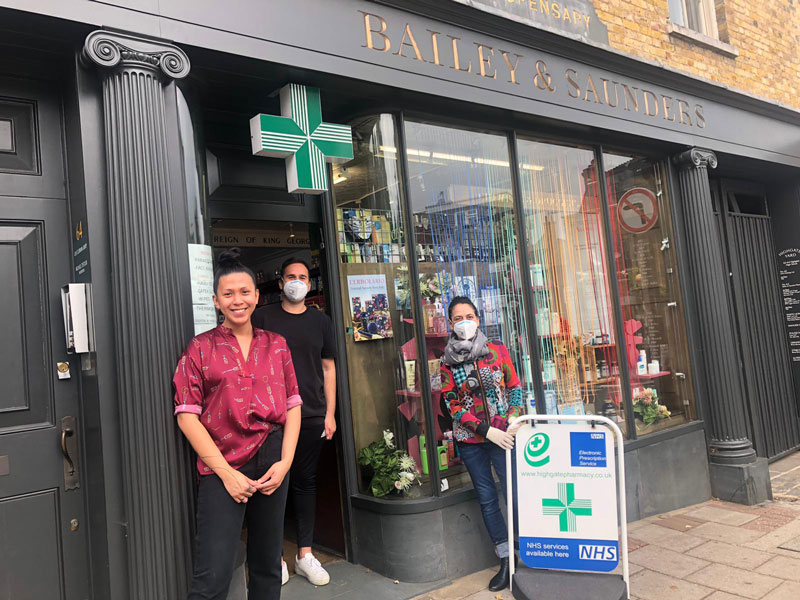 Angela, Samia and Max from our local, independent pharmacy, Bailey & Saunders.
Jonathan (not pictured, as busy working in the back!) has owned the pharmacy for 27 years and Max is his son who has been helping out.
These frontline workers have been amazing during the pandemic, staying open to make sure the vulnerable could get their medication, keeping us supplied with hand sanitiser and face masks – always with a smile and friendly word.