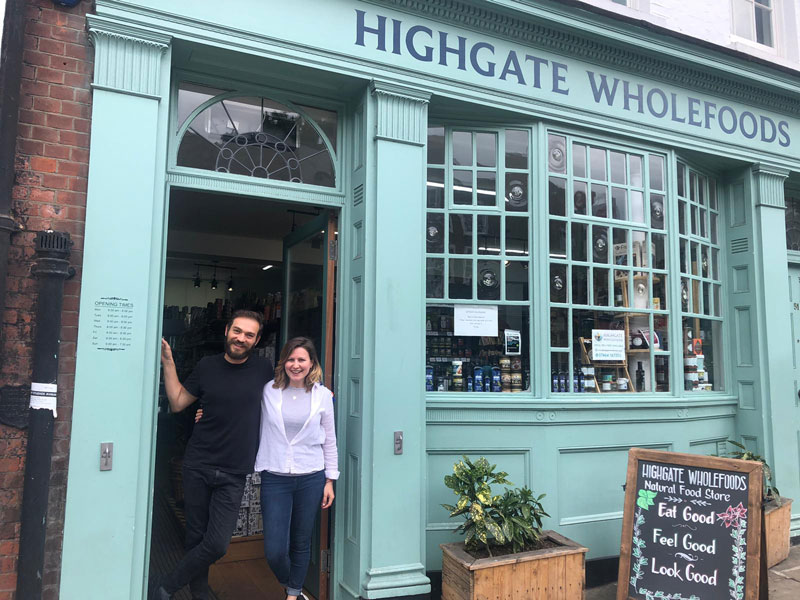 Ismail and Beste from Highgate Wholefoods.
A recent, but very welcome addition to the village, Highgate Wholefoods sells organic fruit and veg as well as a whole range of organic products – from beans and pulses to washing powders and toothpastes.
They have serviced the community amazingly well during the pandemic and have become a firm favourite for many.
Beste has worked in the shop for about a year and is a graphic designer and photographer. Ismail has been on board helping out since the pandemic began.