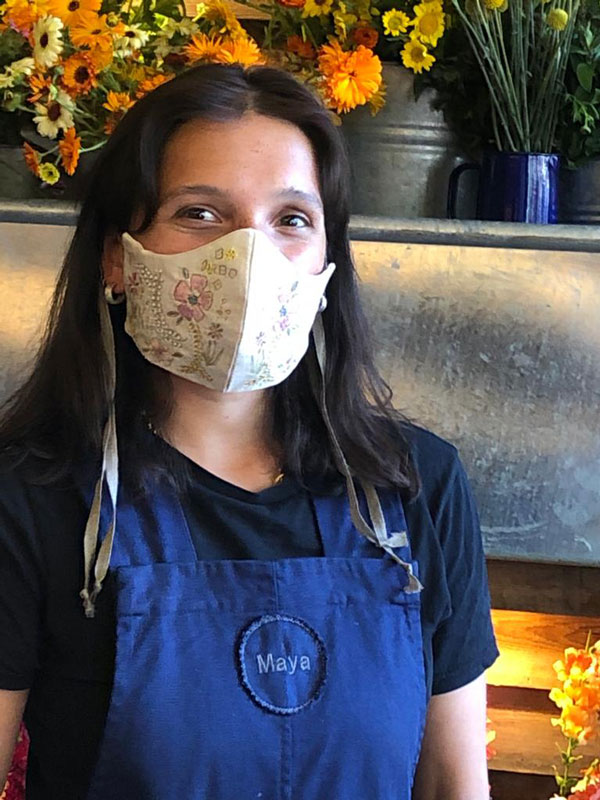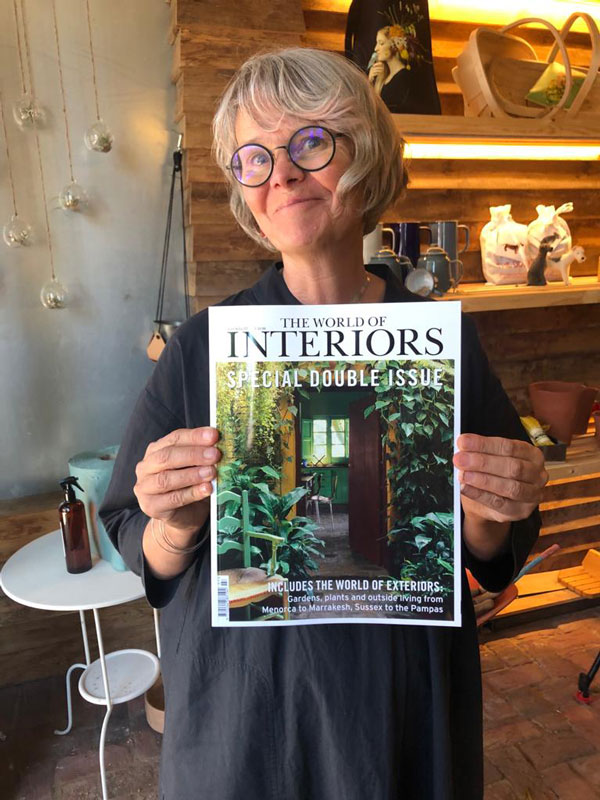 Maya and Fiona of Electric Daisy Flower Farm.
Maya is the assistant manager of the beautiful Electric Daisy Flower Farm, a new and very different flower shop on Swains Lane. She is wearing a mask which has been hand decorated by another assistant at the shop.
All the flowers are British and grown on Fiona's farm in Somerset. They have a "seed to bouquet" ethic. Fiona was formerly an artist, and they produce the most "artistic" displays we have ever seen!
They opened on 7 February and had to close because of the pandemic on 17 March. All the flowers they had in stock were given away to passersby.
As the flowers from the farm could not be sold, they used them to create bouquets for key workers and those in need in their surrounding area – bringing some beauty into their lives when at a real low. 
You can read the full story in this month's World of Interiors (Soil Survivors on the final page of the magazine).
Welcome to Highgate!