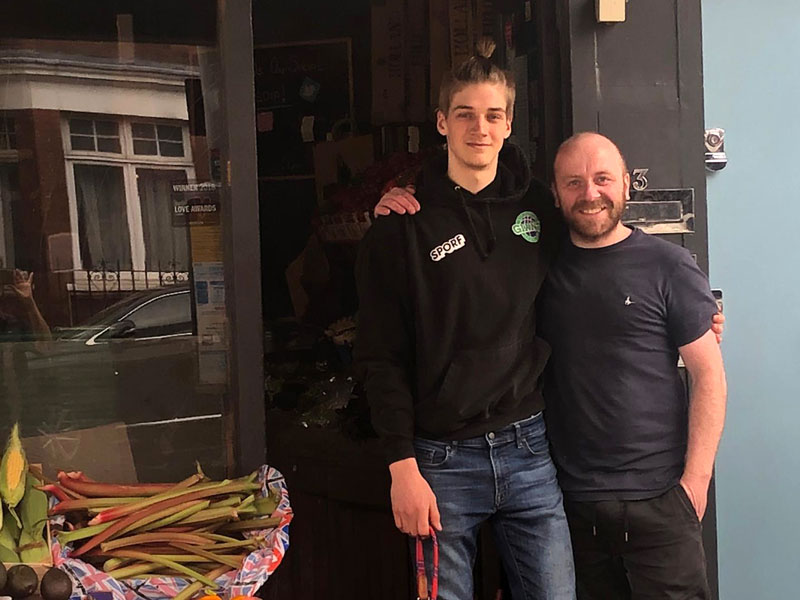 We would like to nominate Ricky Green of Greens of Highgate. They have shown a huge community spirit by delivering from the pharmacy and the butchers to those in need.

The Lewis Family
Big Lou and Phil from Greens.
Our brilliant greengrocers has stayed open throughout the pandemic, keeping the village supplied with their high quality fruit and veg, and delivering locally too.
At one point, Greens were delivering up to 400 boxes a day to the local and surrounding community.
Big Lou is always buzzing around the shop and, when not doing that, he sings/plays keyboards and bass guitar.
Fun facts
Phil is responsible for much of the music you hear in the shop.
He lived in Brazil for more than two years, loves a chat and is about to be a new dad very soon…