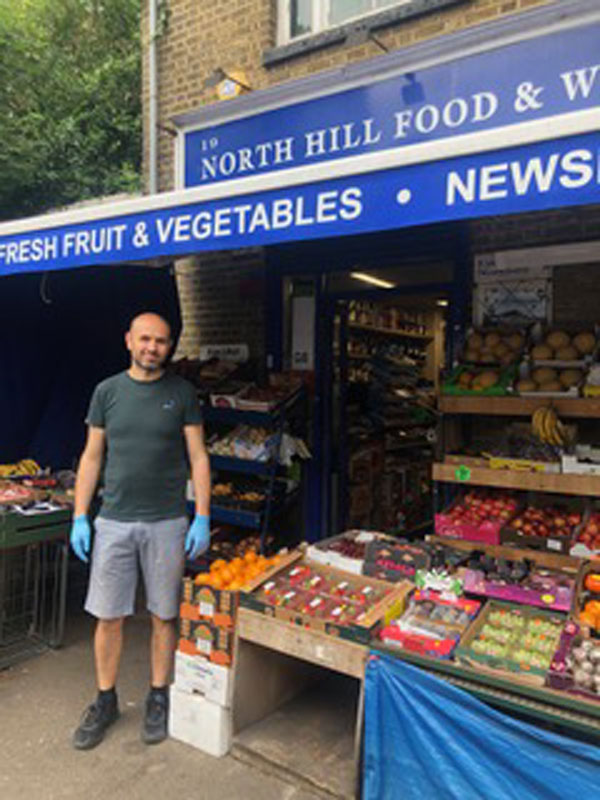 Imrani of North Hill Food & Wine.
Originally from Turkey, the family took over the shop in 2000. It is now run by brothers Imrani and Aziz.
They have always been brilliant at serving the local community but came into their own during lockdown, taking phone orders for those who were self-isolating and being open for essentials.