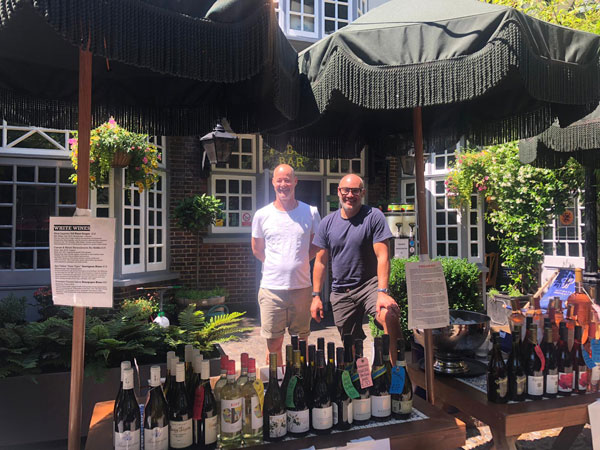 Heath and Magnus from the Red Lion and Sun.
Heath has run the Red Lion and Sun since 2007, and also has another pub in Hoxton, The Wenlock Arms, which he runs with Magnus.
The Red Lion and Sun has been keeping locals in wine, spirits, frozen margaritas as well as their award-winning food – for when you've just had enough of bloomin' cooking.
Magnus moved in with Heath and his family at the beginning of lockdown and has been keeping many entertained with his musical performances – together with Poppy, Heath's daughter (a mini Kate Bush!) Check out their Instagram